Jeffrey Ding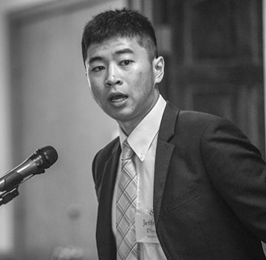 I am a postdoctoral fellow at Stanford's Center for International Security and Cooperation, sponsored by Stanford's Institute for Human-Centered Artificial Intelligence. I am also a research affiliate with the Centre for the Governance of AI at the University of Oxford.
My current research is centered on how technological change affects the rise and fall of great powers. Through investigating historical cases of industrial revolutions, I trace causal mechanisms that connect significant technical breakthroughs and economic power transitions -- with an eye toward the implications of advances in AI for a possible U.S.-China power transition. My previous research covered related topics, including China's development of AI, identifying strategic goods and technologies, and technical standards as a vehicle of AI governance.
I received my PhD in 2021 from the University of Oxford, where I studied as a Rhodes Scholar. I'm a lifelong Hawkeye who grew up in Iowa City and attended the University of Iowa for my undergraduate studies.